Southland Events was founded on a simple premise: to produce fun and challenging endurance events for athletes of all abilities.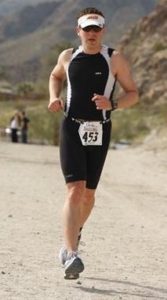 Matt Sills – President
Matt was a serial couch potato when, in 2008, he joined LLS's Team In Training and began prepping for a half-iron distance event. What started as a lark turned into a lifestyle. Matt has, to this point, completed one iron distance triathlon, four half-iron distance tris, five marathons, and numerous shorter distance running races and tris. His brings the same passion for endurance sports to the events he produces.